All
Harmony Street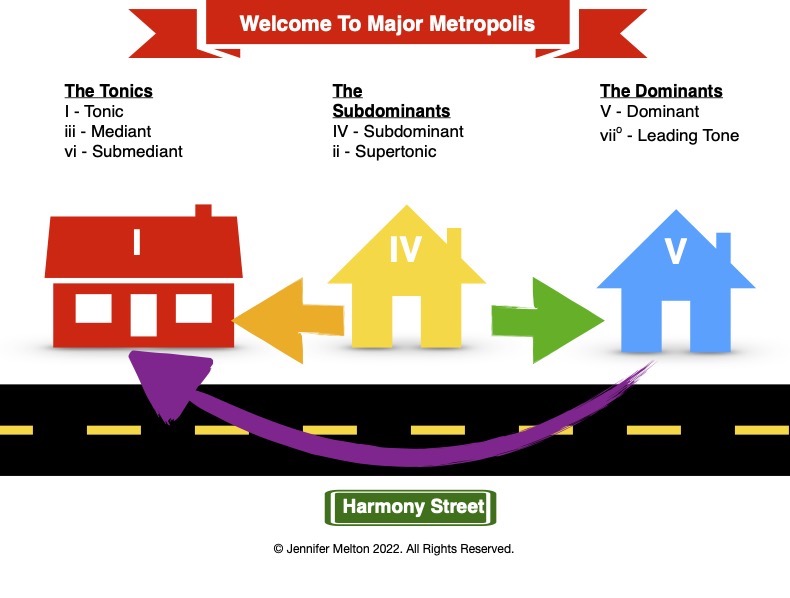 This printable is a fun visual and introduction in the form of an analogy for explaining scale degrees, chords in solfège, quality, cadences, and chord functions in a diatonic major scale to young students.
Alfred's Color Coded Flash Cards and Piano Adventures Correlation Chart
A list matching musical concepts from the Basic Piano Adventures method to Alfred's Color Coded Flashcards. This is helpful when sorting flashcards for students of different levels in one day.